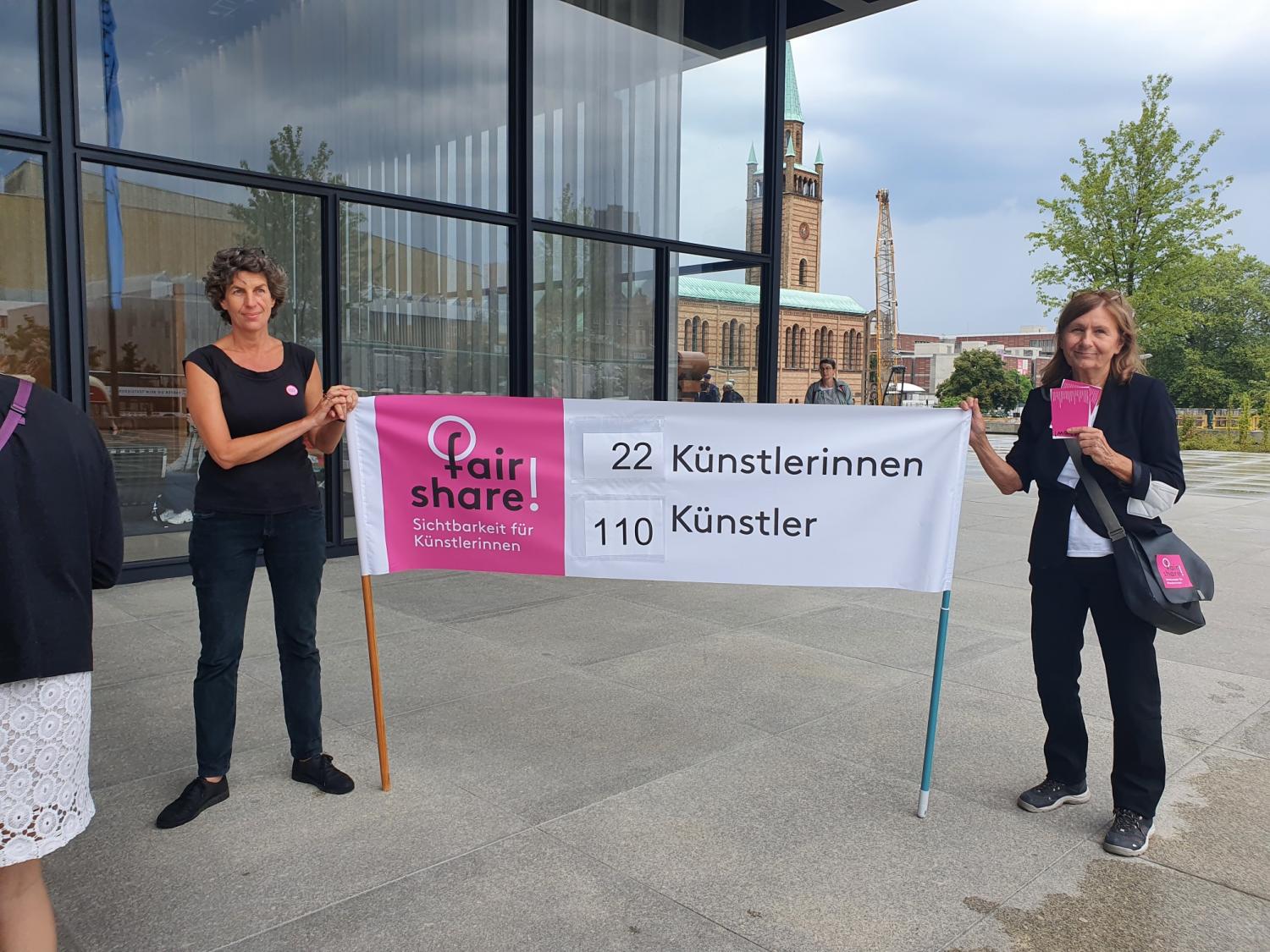 02
Sep
Fair share for women artists!
Frauenmuseum Berlin participates in Regenerart, proud to contribute on a concrete education programme against gender stereotypes and gender based violence.
This connects to other activities of the museum, which is also part of the action group "fair share for women artists" – an initiative of several networks, fighting for a equal representation and gender justice in art shows.
On 22nd of August, the prestigious Neue Nationalgalerie in Berlin was reopened after 6 years of renovation. Two months before, fair share! activists did a guerilla performance there: we installed 800 sheets with women artists names on the fence around the construction site in order to demand more female presence in the collection.
For the day of the reopening fair share! was present at the entrance of the museum, distributing a postcard with our congratulations for the 22 women artists participating in the show (14% of a total of 132 artists exhibited). Compared to the former collection, that's a start – but, of course, not enough! Our initiative aims to give women's artwork the same visibility that their male colleagues do have.
We insist:
Collections have to change their purchasing policy,

Politics have to encourage investigation on women's art

Education has to include women artists works and avoid gender stereotypes