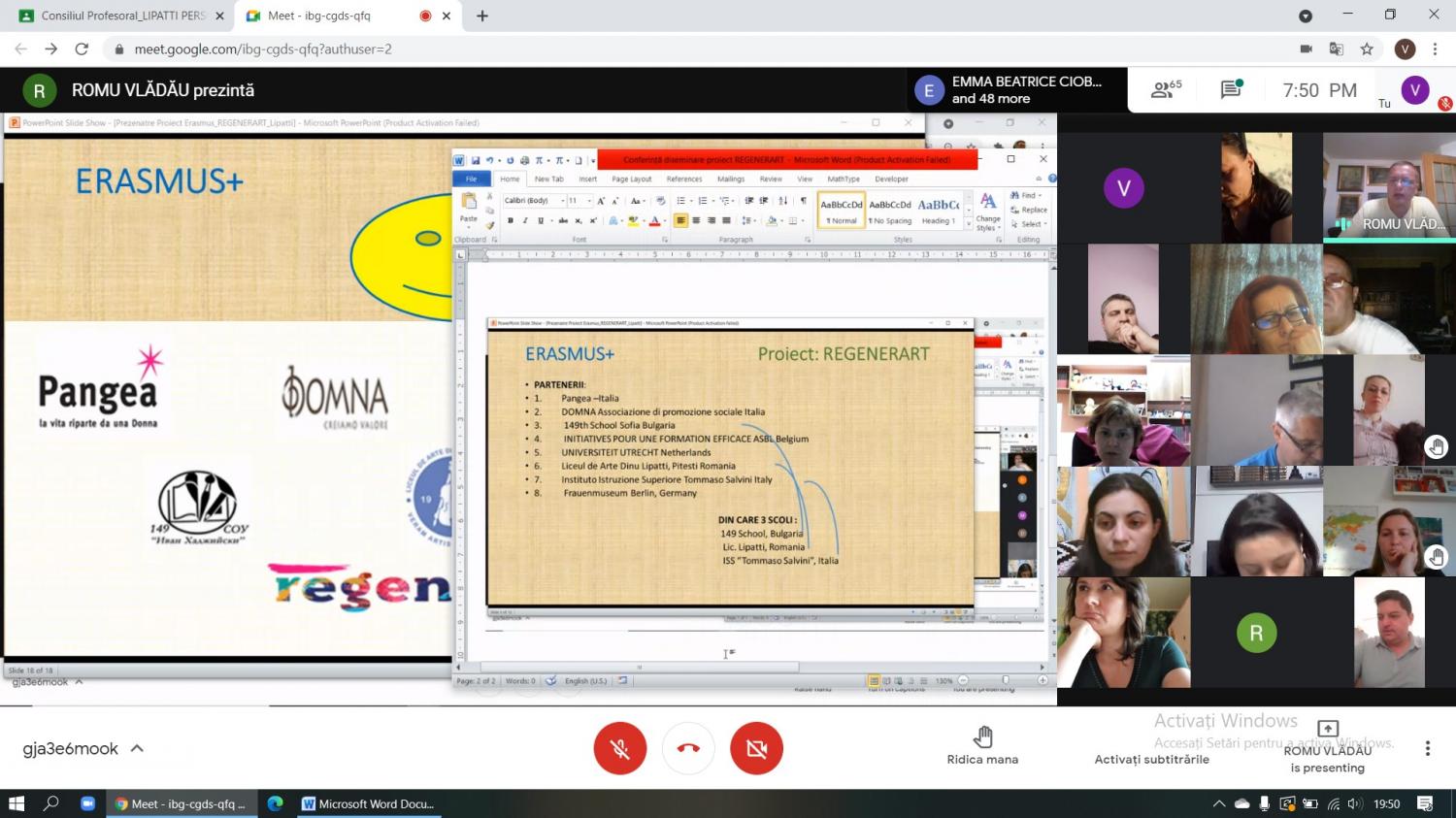 09
Sep
Regenerart – Our experience so far
It happened for a couple of us from the Romanian project team, while chatting with fellow workers about this project the Fine Arts High School "Dinu Lipatti" is implementing, to receive genuine feed back like:
"That's is really interesting! Gender violence and stereotypes that even art can induce? And then fighting against it with art tools?!"
When we applied for the project as partner institutions, in our mind the most important target was the final beneficiary: the students. We wanted new learning experiences for them, outside the box of the traditional learning curricula, to prepare them to become responsible members of the society and why not, active citizens on fighting against VAW. How? By training their trainers, the teachers.
Therefore, the project's objectives were important for our team and relevant for the community.
In May 2021 we organized a regional online Conference to launch and promote the project.
70 participants from various educational institutions and from our local partners in this project participated, including, of course, from the institution implementing the project in Romania, the Fine Arts High School "Dinu Lipatti", Pitesti.
Going through the project's presentation, international partners, Italian coordinator, objectives and activities, final results, to announcing the soon coming training course for teachers.
Final conclusions? Curious participants, interested and looking forward to be part of the project.
Loredana Sima, local project coordinator
Violeta Vladau, dissemination coordinator
Romania, Pitesti