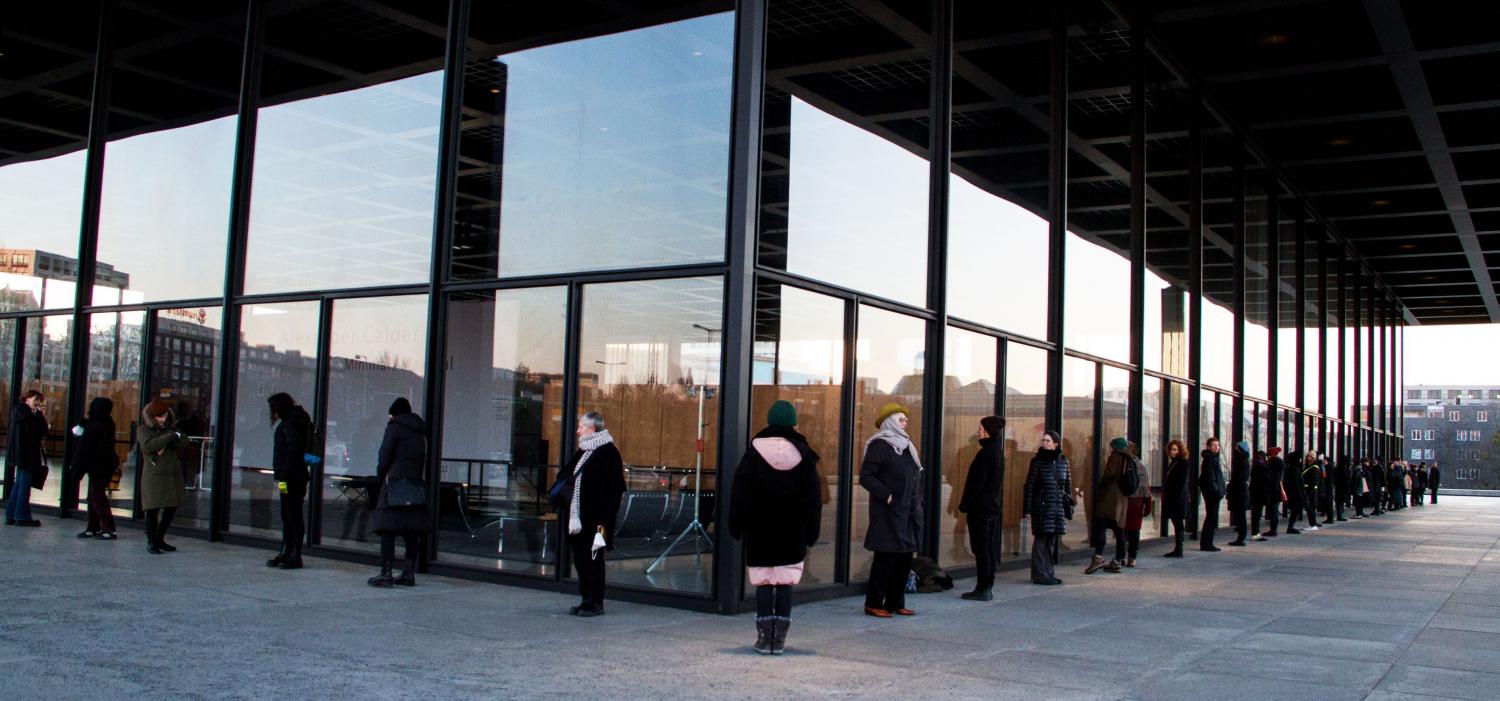 08
Mar
Fair share! Visibility for women artists.
Even though we are all paralyzed facing the war in Ukraine, the action alliance fair share! wants to celebrate the International Women's Day on March 8, which was proclaimed "Day for Women's Rights and World Peace" by the United Nations in 1975.
We women artists raise our voices in solidarity and empathy with all those who have been and are being deprived of them.
On 8.3. at 2 p.m. we will perform in front of the Neue Nationalgalerie Berlin for more visibility of women artists.
A woman in every window: 110 women artists and cultural workers will walk around the Neue Nationalgalerie in a 30-minute performance. On their T-shirts they will wear the name of a woman artist of the Classical Modern period who could be represented in the museum's show collection if the management of the museum - and comparable museums - had taken more interest in the work of women artists. Each participant in our campaign becomes an expert on "her" artist.
After the performance, visitors can contact the participants and ask them about their live and works. In this way, a pool of information is created that makes many still undiscovered, long forgotten and strongly underrepresented women artists visible.
We cordially invite you to join us.