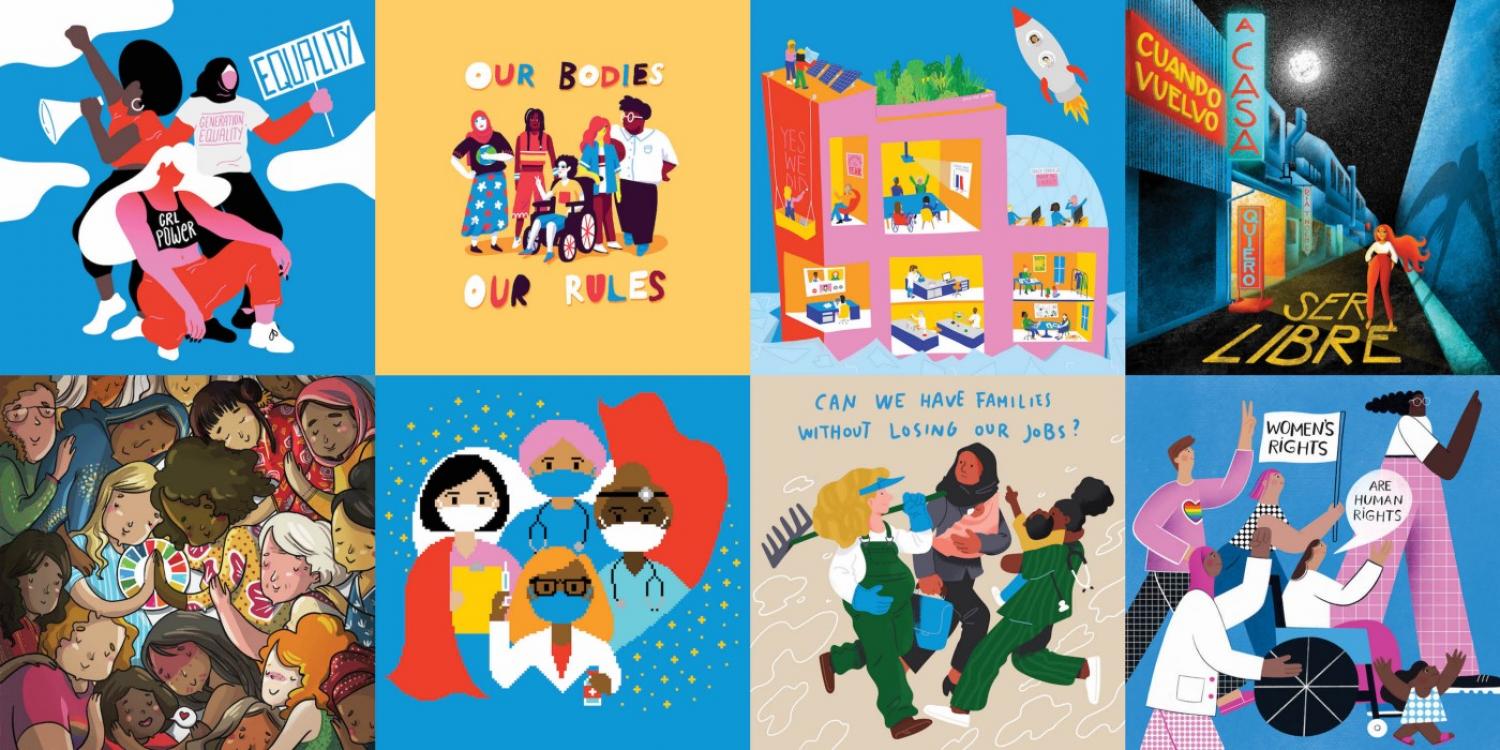 17
Aug
What does gender equality look like?
During the 2021 Generation Equality Forum, it was asked to artists all over the world what gender equality meant for them: over 1000 submissions arrived, telling different stories but united by the vision of a future without inequalities and stereotypes. This is the meaning of the campaign #ActForEqual to promote fundamental human rights.
This is the same goal that we set with REGENERART, the project co-funded by the Program Erasmus+ of the European Union that Pangea Onlus is leading, aims at deconstructing stereotypes that have been transmitted through art, by revisiting in creative and innovative ways some works and developing new ones to promote gender equality and prevent violence against women.
We all have the potential to support gender equality, whether by educating family and friends, speaking up on social media, or challenging stereotypes through creative expression.