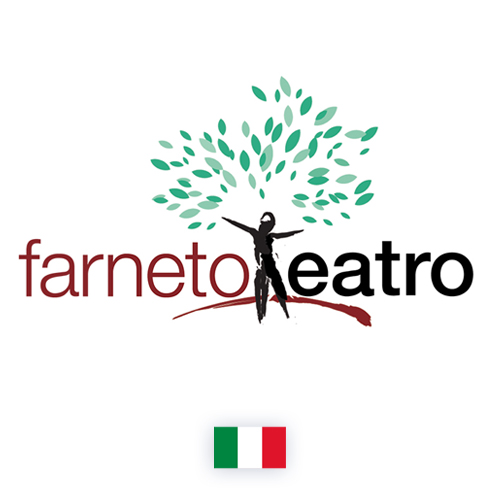 Farneto Teatro
Farneto Teatro is an independent cultural association founded by Maurizio Schmidt ed Elisabetta Vergani in 1991. Its aims are as follows:
Production of theatrical events
Development of projects related to theatrical pedagogy and promotion of opportunities for advanced training for actors
Planning and management of cultural projects of public utility.
Production of documentary films on social issues
International cooperation projects
The artistic line has always given particular attention to the encounter between music and play of the actor, to the integration of local communities, to the continuous search for spaces that are not conventional for the theater.
In his almost 30 years of activity he has collaborated through co-productions and residencies with many theaters from all over Italy.
An important sector of activity was dedicated to the "Theater outside the theater", Farneto can be considered among the pioneers in Italy in this area.
In recent years, the association's theatrical vocation has found another focus in workshops of writing and theatrical storytelling in the Milanese Prisons of Opera e Bollate in collaboration with the Philosophy Department of the State University of Milan, theater workshops with migrants and asylum seekers, in Perugia, Parma and Milan in collaboration with non-profit organizations and NGOs of the two territories. Farneto Teatro has been collaborating for about three years with international projects in Burkina Faso and Mali.
From 2019 Farneto develops projects that explore the cultural origins of gender based violence, through theatre, video, and meetings/debates with teenagers in the schools.
https://www.farnetoteatro.org/